Meet The Team
Angelica has been at Encore Dentistry since 2013. She initially completed her externship at Encore in 2012 and graduated Everest College with her RDA certification. Angelica enjoys helping others and loves watching her patients smile. She enjoys spending her free time with her family and 3 kids, her pride and joy.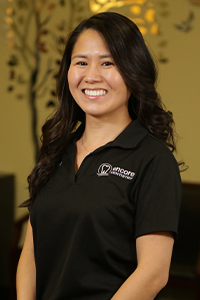 As a Registered Dental Hygienist, Chi takes great pride in her work. She is committed to giving patients the best care with a gentle touch. When she's not working, she enjoys spending time with her husband and their big family.
Evon joined Encore Dentistry in 2012. She enjoys her job as a dental hygienist to help her patients maintain and improve their oral health. She treats her patients with care, love and respect. She loves to spend time with family, especially with her two daughters. She wants to have a lot of good memories with her daughters while they are at a young age. In her spare time she loves to listens to music, drawing and singing karaoke.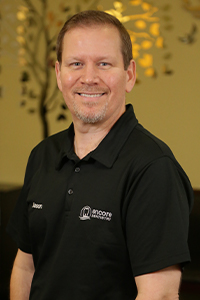 Jason has been with Encore since we first opened in 2011. He has seen our practice grow and can't wait to see what the future holds. He is your first point of contact, whether making an appointment or answering account / insurance questions. His interests outside of work include cooking, hiking, running 5k's, playing the guitar, singing and photography. Jason married Jenny in January of 2016 and they are the proud parents of 3 fur babies.