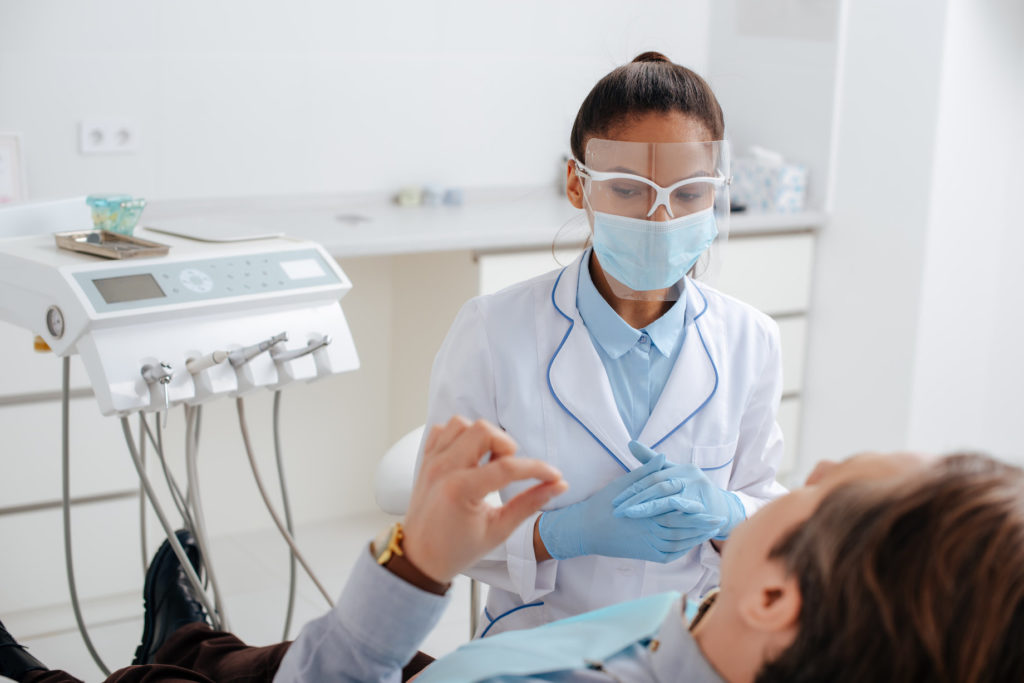 As people return to their old routines, they are making new choices about the places they visit. Before stepping into a place of business, they have to consider whether or not they can protect themselves from COVID-19 while inside it. While it may sound surprising given the nature of dental work, your dentist's office is somewhere that you can feel safe from the virus. Your dentist in Arlington has spent the last month developing new procedures to prevent the spread of germs while treating patients. If it has been a while since your last appointment with your dentist in Arlington, keep reading to find out about the new things they are doing to protect you.
The Safety Champion
Because COVID-19 is unlike any other disease in recent history, every member of the team has undergone advanced training to better understand how it spreads and what they can do to stop it. To make sure that everyone is utilizing this new knowledge, practices are appointing team members to be safety champions each day. This person will greet patients at the start of their visit to help them understand some of the new procedures that have been put in place. Throughout the day, they will also make sure that everyone is properly following the new standards for disease prevention in the office.
Health Checks
Before a team member interacts with a patient, they are required to complete a health questionnaire and have their temperature taken to determine if they have any symptoms of the virus. If they do, they will not be seeing patients on that day.
Personal Germ Fighting Measures
Practices are asking team members to make some changes to their routines to prevent pathogens from moving through the office. For starters, they are no longer greeting patients with friendly hugs or handshakes. Because direct contact makes it easy for the virus to spread, they are instead welcoming patients with no touch methods like bowing or waving.
Team members are also adapting to new personal hygiene standards. By wearing long hair up, keeping their fingernails trimmed, and no longer using jewelry or watches, they are reducing the number of places viral particles can hide on them.
More Protective Equipment
At your last appointment, you likely saw your dentist or hygienist using a face mask while they worked on your mouth. To better protect you from the coronavirus, they are now using stronger protective equipment such as N95 and ASTM Level 3 masks, as well as plastic face shields and single use coats. Their goal is to ensure that viral particles don't collect on their clothes and transfer to other patients.
These procedures, combined with reduced appointments and additional office cleanings, allow your dentist to provide you with the safe and effective treatment experience you deserve.
About the Author
Dr. Nancy Cabansag is a compassionate dentist in Arlington, TX. She has been helping people improve their oral health for nearly 20 years. In response to the COVID-19 crisis, her team has implemented 19 new policies to make sure patients are protected from the virus while receiving care. If you would like to find out more about them, you can contact her through her practice's website or at 817-561-2161.