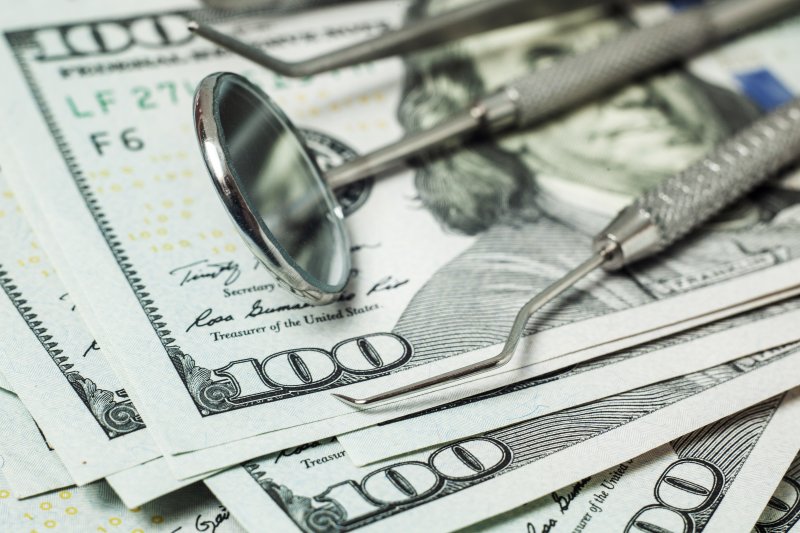 Have the tumultuous events of 2020 caused you to cut back on expenses where you can? You're not alone. However, before you cancel your routine dental appointment, it is crucial to remember that not going can end up costing you more money in the long run. In fact, the Journal of Dental Medicine recently reported that every $1 invested in preventive care (like professional cleanings) can save you between $8 and $50 on cosmetic and restorative treatment in the future. Read on to learn how and ways dental insurance can help with the cost!
Routine Visits Catch More Than Cavities
Unfortunately, many patients view their bi-yearly appointments as simply a quick sweep for cavities. However, your dentist uses your routine exams to check for everything from tooth decay to oral cancer. Therefore, skipping your visits allows conditions like these to spread unchecked and wreak havoc on your oral and overall health. Fortunately, many dental plans cover the cost of diagnostic care, which can save your teeth, gums, and wallet.
Bi-Yearly Appointments Detect Gum Disease Early
Did you know that gum disease affects a whopping 50% of American adults? While this statistic may initially be sobering, it is important to know that it is largely preventable thanks to routine care from your dentist. Not only can the professional cleanings covered by your insurance provider remove stubborn plaque and tartar, but the routine exams can detect gingivitis in the early stages before it comes costly to treat.
Professional Cleanings Prevent Discoloration
Has your morning cup of coffee, favorite dipping sauce, or love of fresh berries left your once white teeth with stubborn stains and unpleasant discoloration? Your dentist can help restore your smile with prophylaxis paste, which effectively breaks apart surface stains. Plus, the best part is that this polish is included at the end of your professional cleaning at no extra cost to you! On the other hand, if skipping your routine appointments leads to yellow spots that necessitate professional teeth whitening treatments, you will likely have to cover that expense without the help of your dental insurance.
If you are feeling a pinch in your wallet right now, it is important to consider both the short and long-term costs of skipping your routine appointment. That way, you can make the best financial decision for your teeth and your bank account!
About the Author
Since graduating from Loma Linda University School of Dentistry, Dr. Nancy Cabansag has spent the last nearly two decades helping her patients achieve pristine oral health. If you have dental insurance, her friendly, knowledgeable team would be happy to help you understand your coverage and maximize your benefits. Plus, she offers an in-office membership plan and accepts financing through CareCredit! If you are overdue for your bi-yearly appointment, visit her website or give her a call at 817-561-2161.