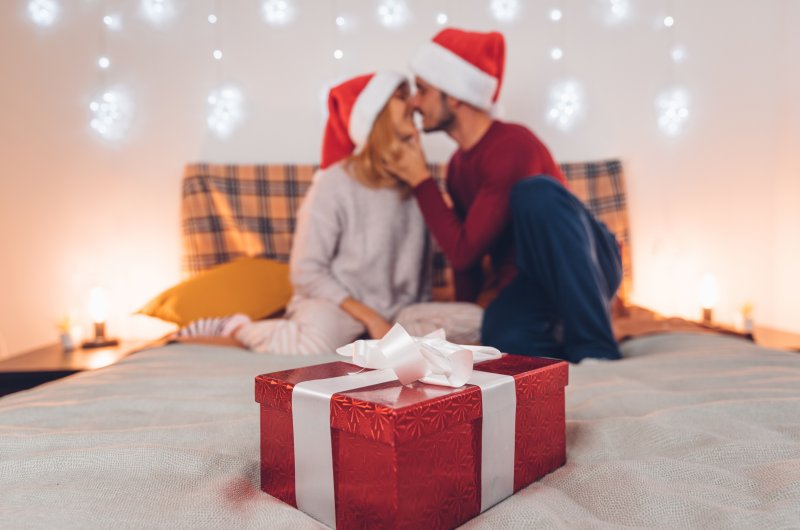 December is filled with twinkly lights, festive treats, and lots and lots of shopping. After all, it is the month of gift-giving! But what do you get for the parent who has seemingly everything? Or for your significant other to show them just how much they mean to you? Instead of opting for the latest gadget or "must-have" item of the season, give them something they can enjoy now and for years to come: a teeth whitening treatment! Here are four reasons to consider giving the gift of a bright, beautiful smile.
A Beautiful Smile Never Goes Out of Style
Between social media ads and TV commercials, companies spend thousands and thousands of dollars trying to convince you that their product is the must-have item of the season. However, after the novelty wears off, it becomes just another thing collecting dust in the closet. Fortunately, the same cannot be said for teeth whitening treatments. After all, bright, white, healthy teeth never go out of style, go with any outfit, and are used every day!
They Don't Have to Wait!
Experience-based gifts, like concert tickets, are always fun, but the unfortunate downside is they can't enjoy it right away. On the other hand, their teeth whitening treatment can be used immediately. In fact, if you opt for an in-office treatment, they can have stubborn stains and unpleasant discoloration removed in as little as one hour!
It Can Improve Virtually Every Aspect of Their Life
Decades of research has shown just how powerful a beautiful smile is. In fact, study after study has found that those with whiter teeth make a better first impression, enjoy professional success, and even have better oral health! So, if your loved one has their eye on a promotion or simply wants to boost their confidence, a teeth whitening treatment is the obvious choice.
They'll Be Reminded of Your Thoughtfulness Each Time They Look in the Mirror
The best part of giving an amazing gift is that your loved one will think of you fondly every time they use it – and they will be using their smile every day! Each time they look in the mirror or see their gorgeous smile in a picture, they will be reminded of just how thoughtful you are. A teeth whitening treatment really is the gift that keeps on giving.
If you are a bit stumped on what to get that special someone in your life, don't fret. You won't go wrong with the gift of a beautiful, bright, healthy smile!
About the Author
Dr. Nancy Cabansag knew from a young age she wanted to help people on a daily basis, which led her to pursue her dental degree at Loma Linda University School of Dentistry. Nearly two full decades later, she continues to live out her passion for helping others by creating custom treatment plans to restore pain-free teeth or craft picture-perfect smiles! If you are interested in giving the gift of an in-office whitening treatment or at-home kit, don't hesitate to visit her website or give her a call at 817-561-2161.