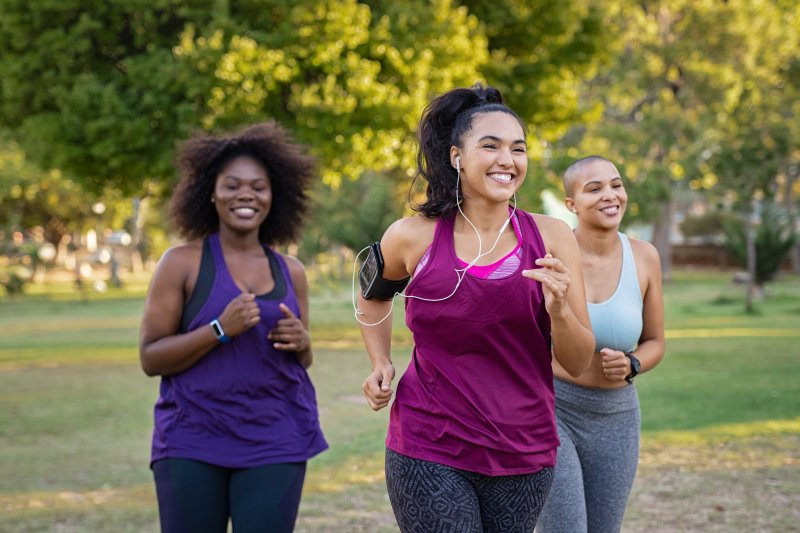 Everybody needs to exercise! It is great for both your body and mind. Whether you like to run outdoors or shoot some hoops with your friends, your whole body is benefiting. However, it doesn't always have the best effects on your teeth for numerous different reasons. The good news is that there are different steps that you can take to reduce the harmful effects that exercise can have on your oral health. Read on to learn more about the negative effects of exercise and how you can prevent them from occurring.
Why Is Exercise Bad for Your Smile?
Sports Drinks: Sports drinks are even worse for your teeth than soda and juice. While they are a great way to rehydrate and replenish electrolytes after a grueling workout, you could be looking at enamel erosion and cavities in the near future. In fact, a study that was published in the clinical journal of the Academy of General Dentistry found that damage can occur after just five days of constant consumption! This is because the beverage contains lots of acid and sugar.
Mouth Breathing: When you are exercising, you may find yourself breathing more heavily with your mouth open in order to bring more oxygen into your body. However, when you do this too long, you can develop dry mouth. This is when there is less saliva in the mouth, and ultimately, bacteria have the perfect environment to thrive. This means a higher chance of developing gum disease and tooth decay.
Jaw Clenching: Jaw clenching and teeth grinding are both common during high intensity workouts. If you are frequently engaging in strenuous activities, this can become an issue over time. Not only could you damage your teeth, but your jaw joints are also under a lot of stress.
How Can You Limit the Negative Effects of Exercise on Your Smile?
You shouldn't stop working out out of fear of damaging your teeth, but you should be taking steps to keep your teeth safe. Do the following:
Wear an Oral Appliance: If you are known to clench your jaw and grind your teeth, wearing an oral appliance can help to prevent damage. This provides a thin barrier between the upper and lower teeth to protect your teeth, jaw, and facial and neck muscles.
Breathe Through Your Nose: Make an effort too breathe through your nose as much as you can during your workouts. This way, you can prevent your mouth from drying out.
Go Easy on Sports Drinks: Water is the best thing for you to drink when you exercise. If you're worried about electrolytes, try drinking coconut water instead. It had no added sugar and tastes delicious.
Exercise is great, but dental emergencies are not. Try using some of the steps above so you can work out without having to worry about the wellbeing of your smile.
About the Author
Dr. Nancy Cabansag is an experienced dentist who has been working in the field for nearly 20 years. She earned her dental degree from the Loma Linda University School of Dentistry in California and is committed to constantly taking advanced education courses. She is currently a member of the American Dental Association and the Texas Dental Association. For more information or to schedule an appointment at her office in Arlington, visit her website or call (817) 561-2161.