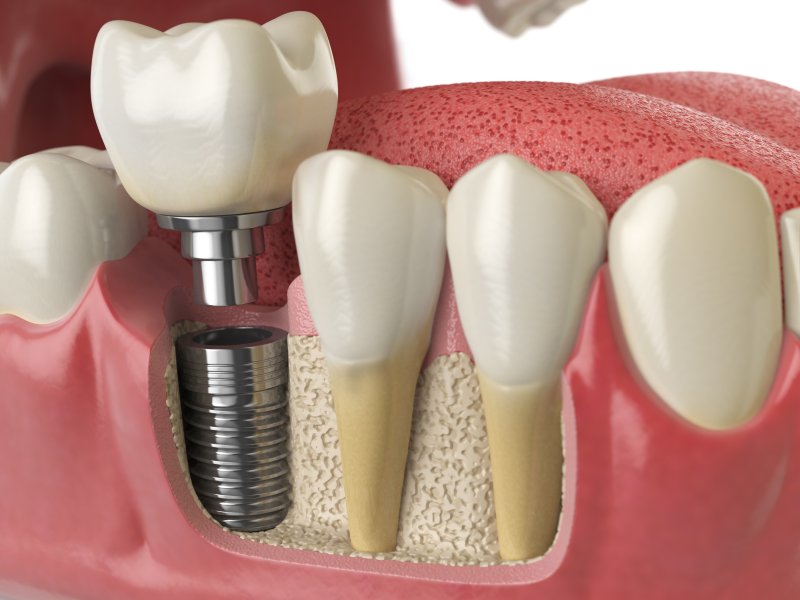 Whether you have dentures or you are only just now exploring your options when it comes to tooth replacement, you have probably heard that dental implants are your best option. It is true that they have all sorts of unique benefits that you cannot find elsewhere, but the initial cost of dental implants may not be exactly what you were hoping for. Are dental implants worth the cost? Continue reading to learn more about their benefits so that you can decide for yourself.
The Benefits of Dental Implants
Dental implants offer a wide variety of different advantages. Here are the ones that are the most prominent:
Increased Comfort: Dentures don't feel quite like your natural teeth did. They aren't painful, but they aren't the most comfortable thing in the world. When dental implants completely heal, you may even forget that they aren't your natural teeth. It will be like you have your old smile back.
Easier Maintenance: You may need to stock up on adhesives and soaking solutions in order to keep your dentures in optimal shape. As for implants, you just need to care for them how you would with your natural teeth. Just brush, floss, rinse, and visit your dentist for regular cleanings and checkups.
No Eating Restrictions: You will need to stick to softer foods until your implants completely heal, but afterwards, anything is fair game. Dental implants restore up to 90% of your chewing power.
Long-Lasting: Dentures and other tooth replacement options need to be relined and replaced periodically, but dental implants can last upwards of 25 years or even the rest of your life with proper care. There are a permanent tooth replacement option.
Prevents Bone Deterioration: Dental implants are the only tooth replacement option out there that replace the root of the missing tooth, therefore stimulating the jawbone with regular chewing. This prevents the jawbone from shrinking over time.
Are Dental Implants Worth the Cost?
A lot of the time, people worry about the cost of dental implants. It is no secret that this tooth replacement option in quite an investment, but you must remember that you are also investing in the health of your smile. There are so many things that you will also save on when you invest in dental implants. For instance, you won't need to spend money on things like routine repairs, replacements, adhesives, or soaking tablets. You just care for them like you would with natural teeth. In the end, many patients find that restoring the appearance and health of their smile is priceless.
If you are still unsure about whether or not dental implants are worth the cost, discuss it with your dentist. This way, you can go over your options and determine whether or not you make a good candidate for the procedure. You will have your smile back in no time!
About the Author
Dr. Nancy Cabansag is an experienced dentist who has been working in the field for nearly 20 years! She earned her dental doctorate from the Loma Linda University School of Dentistry in California and is committed to taking advanced education courses through her active memberships in the American Dental Association and the Texas Dental Association. For more information on dental implants or to schedule a consultation at her office in Arlington, visit her website or call (817) 561-2161.