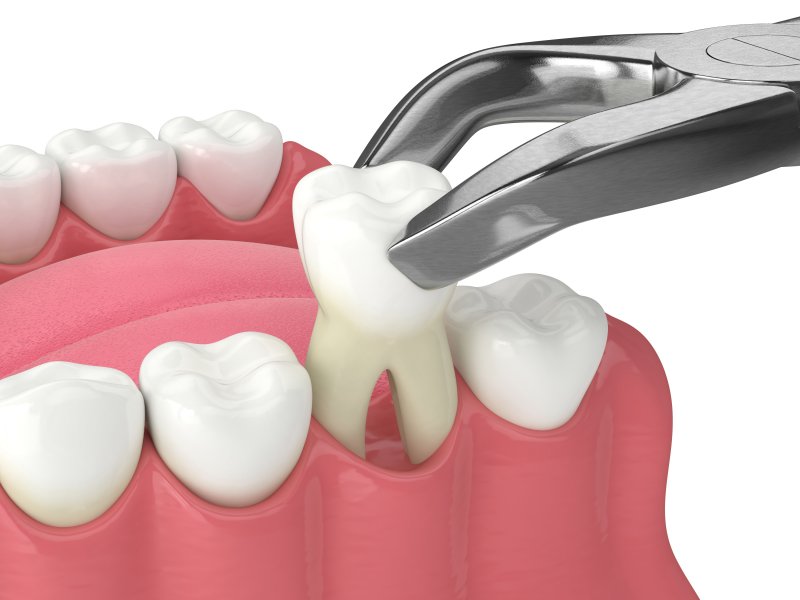 Tooth extraction may be one of the oldest and most well-known dental procedures, but it may also be one of the most misunderstood. While losing a tooth is never very much fun, the procedure itself has earned a negative reputation among patients that really isn't earned.
If you have been told that you need to have a tooth extracted, you might be going into it with some incorrect ideas. Here's a rundown of some of the most common myths about tooth extractions, and why they aren't what they seem.
Myth: Tooth Extractions are Painful
This is maybe the most prevalent myth about tooth extractions, and it's the one that makes prospective patients the most nervous. The truth is that modern dental anesthetics are exceedingly powerful, so it's pretty rare for any dental treatment to be all that painful. This is just as true for tooth extractions as for anything else.
That said, most dentists will be happy to send you home with painkillers if they worry that aftercare will be too uncomfortable to manage with over-the-counter pain medicine.
Myth: Only Wisdom Teeth Are Extracted
When most people picture tooth extractions, they usually think about them in relation to removing uncomfortable wisdom teeth. However, there are many other reasons that you may need to have a tooth extracted.
Sometimes, painfully infected teeth are removed if it seems probable that the tooth would fall out anyway. This can provide some much-needed relief, and prevent the infection from spreading around.
Myth: You Don't Need To Replace Extracted Teeth
While people are rarely excited about missing teeth, some people are willing to accept it if they believe the impacts are only cosmetic. However, there are also some pretty significant health reasons to replace a tooth that's been extracted.
Chewing your food is the first step of digestion, and if you can't do that as well, you may not be getting all the nutrients you can from your foods. You should replace your tooth with dentures, a bridge, or a dental implant to ease the process of digestion and support your overall health.
About the Author
Dr. Nancy Cabansag has been putting smiles on people's faces for over 20 years, and she hopes to keep doing it for a long time to come! She believes her work is about people, and that getting them to look and feel their best should be her main goal. Dr. Cabansag received her dental degree from the Loma Linda University School of Dentistry, and since then she has stayed up to date with her studies through the American Dental Association and Texas Dental Association.
If you have any questions about tooth extractions, she can be reached at her website or by phone at (817) 508-9881.