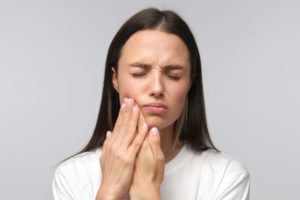 DIY projects can be fun, and they can help you save money. However, there are some things that should be taken care of only by a professional — including teeth whitening. What are the dangers of DIY teeth whitening, and why should you trust a dentist to help you achieve a brighter smile? This blog post explains what you should know.
The Risks of DIY Teeth Whitening
You have probably seen some so-called "hacks" on social media that claim you can use common household items to get rid of dental stains and brighten your teeth. Sadly, such methods are risky and often ineffective. Here are a few examples of DIY whitening trends and why they are not safe:
Strawberries. Some people claim that you should make a paste out of strawberries and apply it to your teeth. While it is fine to eat strawberries as a tasty snack, they are not a suitable whitening product because the acid in them could weaken your enamel.
Lemon juice and baking soda. A mix of lemon juice and baking soda might whiten your teeth, but it could also cause serious harm. Baking soda is abrasive, and if it used incorrectly, it could wear away at your enamel. Lemons are quite acidic and should not be applied to your teeth for an extended period of time.
Activated charcoal. Charcoal is abrasive and could cause premature wear and tear on your tooth enamel.
What About Over-the-Counter Teeth Whitening?
If you see an over-the-counter whitening product that has a Seal of Acceptance from the American Dental Association (ADA), it will probably not harm your oral health if you use it according to directions. However, it may not be as effective as professional options. Any OTC products without the ADA seal should be avoided.
Why Professional Whitening Is Better
Professional whitening treatments are better than DIY or OTC options for a few reasons:
Your dentist will examine your mouth to ensure that it is safe for you to whiten your teeth.
Professional treatments can be customized to your needs.
A dentist can provide a high-strength bleaching formula that safely and quickly removes stains from teeth.
You can expect more dramatic and faster results than what you would experience with other whitening methods.
You can call your dental team for support if you have questions or concerns about your treatment.
Professional whitening formulas are enamel-safe as long as they are used correctly.
Do you desire a brighter smile? If so, ask your dentist to help you reach your aesthetic goals as safely as possible.
Meet the Practice
Dr. Nancy Cabansag is an experienced general dentist who is proud to provide a range of cosmetic treatments, including both take-home whitening kits and in-office whitening treatments. Patient safety is her top priority. If you want to enhance the look of your smile, she and our team would be happy to serve you. Get in touch with our Arlington dental office at 817-508-9881.