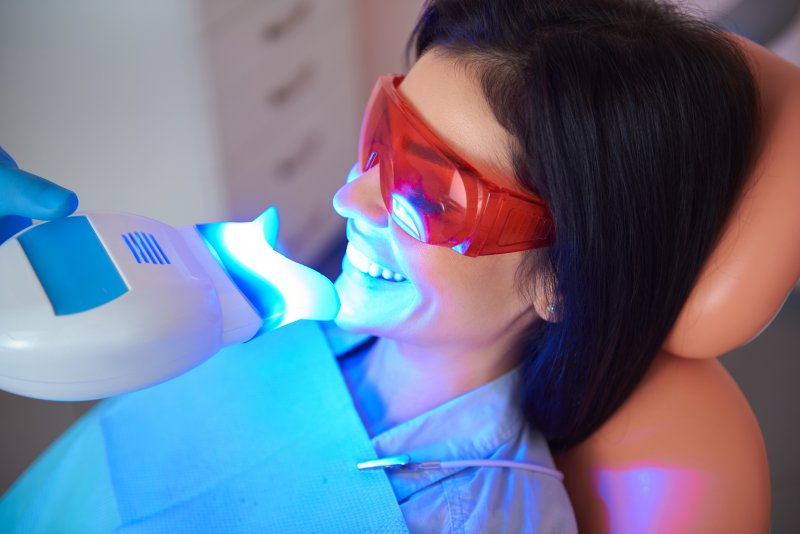 A healthy-looking and brilliant white smile is a highly-prized look that has only become more important with the advent of social media. People are paying more attention to how bright their smiles are, and seeking out whitening treatments if they don't think they're white enough. However, your dentist may protest if you try to whiten your teeth while you have cavities.
To learn the relationship between whitening agents and dental decay, continue reading. You may finally see why they don't mix.
How Do Whitening Agents Brighten Your Teeth?
Believe it or not, your teeth aren't exactly solid. Your enamel is full of thousands of microscopic holes called pores, similar to your skin. These pores allow your teeth to absorb vitamins and minerals from the food you eat.
It also happens to be where pigments from meals and beverages can get stuck, causing stains. Whitening gel uses either hydrogen peroxide or carbamide peroxide. Both of these chemicals penetrate the pores of your teeth and break down the stains before lifting them out.
What Effect Do Whitening Agents Have on Cavities?
When a whitening agent goes into a tooth with a cavity, it temporarily widens the pores, making them painfully sensitive.
The chemicals can also speed up enamel erosion, making cavities more susceptible to decay. This means that repeated usage of whitening chemicals on teeth with cavities can make the cavities worse!
How Can I Whiten My Teeth If I Have Tooth Decay?
Tooth decay is the broader term for the advanced stages of cavities. While it's not a good idea to whiten your teeth with decay, it doesn't mean you can no longer have teeth whitening performed on your smile.
Your dentist must first address the decay in your mouth using fillings, crowns, or other restorative treatments. After that, you'll be able to safely whiten your teeth at the dentist or purchase an at-home whitening kit to do the treatment yourself.
It's important to talk to your dentist before you use any whitening agents. They can give you a thorough examination before you attempt treatment and solve any issues you may have with your oral health beforehand. This will give you the confidence you need to brighten your grin and smile with confidence.
About the Author
Dr. Nancy Cabansag is a talented and professional dentist dedicated to brightening the smiles and restoring the confidence of her patients. For over 20 years she has delivered quality dental care using the latest dental technology. Dr. Cabansag earned her dental degree from the Loma Linda University School of Dentistry in California, and has continued to expand her knowledge through advanced training courses. To schedule a teeth whitening treatment at Encore Dentistry, call (817) 508-9881 or visit the website to delve into their other services.